OUR SERVICES
Full Service
We service all types of Automotive Air Con units. From regassing a car's air con to a full cooling system for a bus
Custom Work
Have something that's a bit different? No Worries! Get in touch with us and we will be happy to see what we can do for you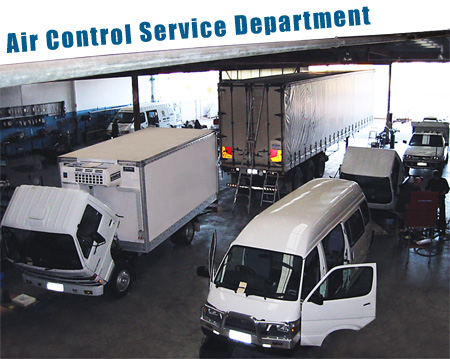 Air Control's professionally trained specialists offer a comprehensive repair and maintenance service in Western Australia.
Our Services Include:
Refrigerated Transport Service and Preventive Maintenance
Calibration and Certification of Temperature Recording Equipment
Car and Van Air Conditioning repairs and periodic maintenance
Installation of temperature recording equipment
Log Book maintenance
Maintenance packages catered to your requirements
Cold store maintenance and repairs
Also all other refrigeration and air conditioning associated work considered and quoted for.
With over 40 years experience in the family, we have the knowledge and experience to exceed your expectations and ensure that you are happy with your refrigeration unit. We are Perth's best when it comes to keeping your items cool. Our Hwa Sung units are tried and tested in the harsh Australian conditions
Servicing is a very important part of your refrigeration units longevity. A unit that is regularly serviced by qualified technicians will last alot longer and ensure that the items you are keeping cool, stay cool. If the unit fails through lack of servicing, imagine the cost of the lost stock.